UFC on Mobile: Apps and Platforms for On-the-Go MMA Fans 
UFC fans, rejoice! The thrill of watching your favorite fighters clash in the octagon is now at your fingertips. With the rise of mobile apps and platforms, you can watch UFC without missing a punch or submission. Whether you're a dedicated fan or a casual viewer, this guide will show you the best ways to enjoy MMA action on the go.
Explore the world of mobile streaming for UFC and never miss a fight again.
Discover how to watch UFC on your mobile device quickly and conveniently. Explore top apps like ESPN, UFC Official App, DAZN, YouTube, and FuboTV.
Why Choose Mobile Streaming for UFC?
Imagine catching a live UFC fight during your morning commute or tuning in to a highly anticipated match while relaxing on your couch. Mobile streaming brings the octagon to your palm, giving you the power to witness every high-stakes moment wherever you are.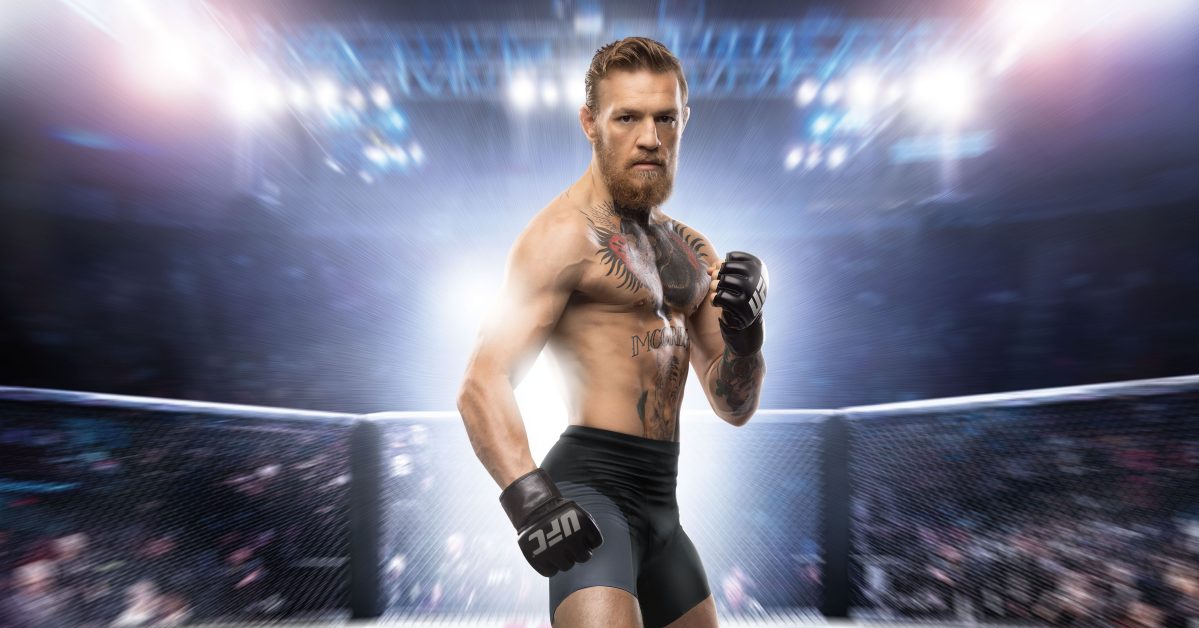 Image credits - https://www.ea.com/en-ca/games/ufc/ufc-mobile
Benefits of Mobile Streaming
Convenience: Enjoy fights during your downtime, whether out and about or at home.
Real-time Updates: Receive instant notifications about upcoming matches and event highlights.
On-Demand Access: Revisit previous fights, relive exciting moments, and explore fighter profiles.
User-Friendly Experience: Intuitive interfaces make mobile streaming accessible to everyone.
Why Read This Guide?
Curious about how to watch UFC on mobile? This guide goes beyond the basics, delving into the best apps and platforms catering to MMA fans. By the end of this article, you'll have a comprehensive understanding of the options available, ensuring you're always connected to the latest UFC action.
Streaming Matches For Free On Rmmastreams
You can choose between different leagues worldwide once you log in to the website to watch UFC on mobile. Watch completed matches and a list of upcoming games on the same page. You are directed to the live stream page once you click on a company to watch the match. Choose amongst different streamers and channels to watch the game.
A short browser check is conducted before the live streaming starts.
For Example - To watch a MMA stream of the LUX League, the user has to check Rmmastreams.com. A detailed list is provided about each match with details. The user can see the name of the league, the date, and where to watch. A list of each streamer and their channel is below that.
The user is given a list of matches to watch UFC on mobile. They can choose which stream to watch as per their comfort. The link redirects the user to another page where they can stream matches and watch UFC on mobile.
Best Apps and Platforms for Watching UFC on Mobile
1. ESPN App
The ESPN app is a premier choice for UFC enthusiasts to catch the action on their mobile devices. The app offers a seamless streaming experience and provides live and on-demand content. Real-time updates inform you about upcoming matches and significant moments, ensuring you never miss a beat. A user-friendly interface makes navigating through events and accessing exclusive content effortlessly.
2. UFC Official App/App
The official UFC app serves as a dedicated hub for all things MMA. Access a treasure trove of exclusive content, including live events, fighter interviews, and behind-the-scenes glimpses. This app is tailor-made for passionate fans who want an immersive experience. Stay informed about upcoming fights, browse fighter profiles, and dive into the octagon's latest news.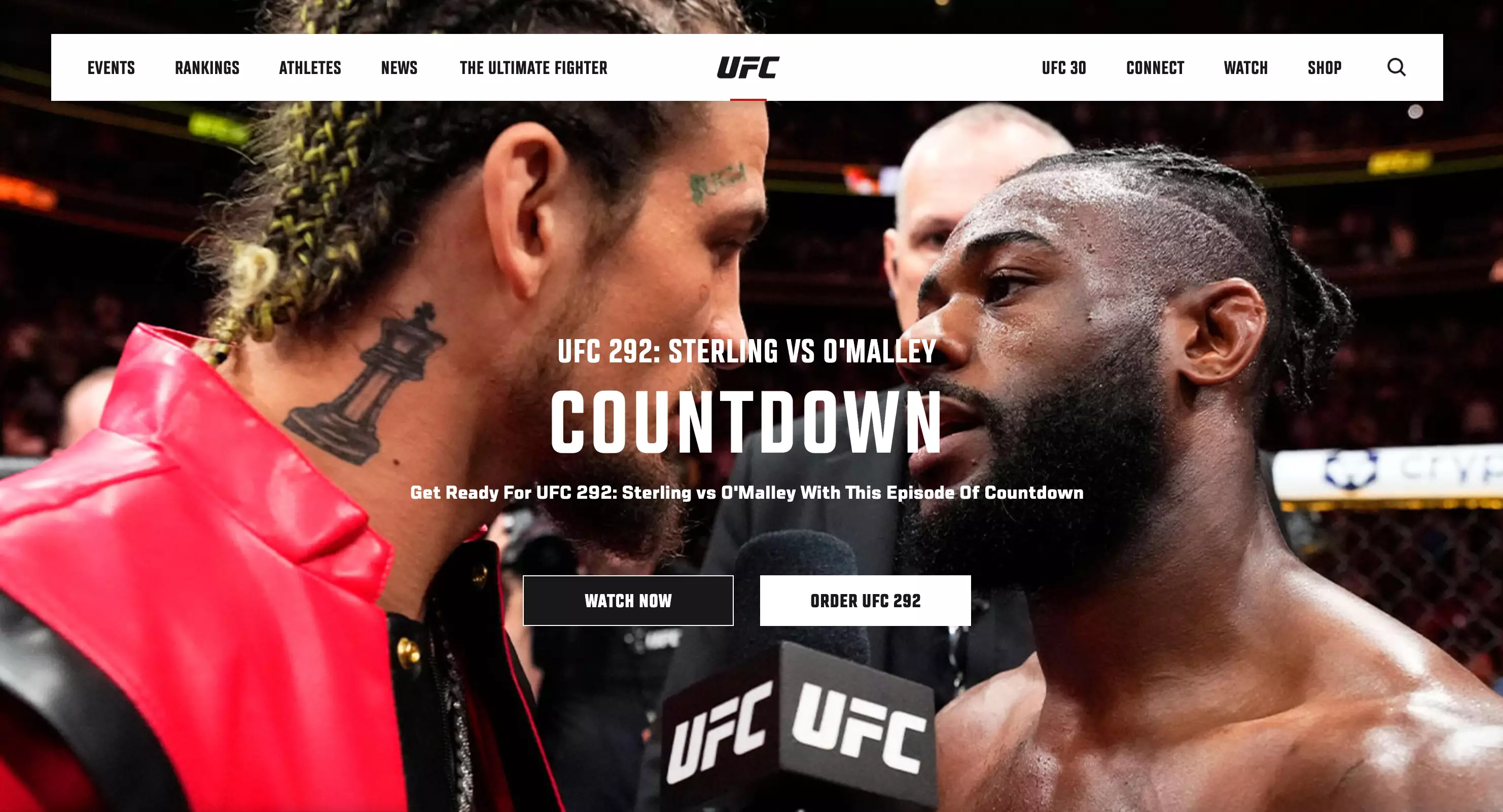 3. DAZN
DAZN has gained recognition as a go-to platform for sports streaming, and UFC is no exception. With a subscription-based model, DAZN grants access to various sports content, including UFC events. Tune in to live matches and explore a library of on-demand fights and highlights. The user interface is designed for easy navigation, allowing you to find and enjoy the UFC action you crave quickly.
4. YouTube
The official UFC YouTube channel offers a unique way to engage with the sport. While not a dedicated streaming platform, YouTube provides bite-sized content that updates you on critical moments. Watch fight highlights, post-fight analysis, and unique features that delve into the world of MMA. Engage with fellow fans through comments and discussions, fostering community around the sport. The platform's accessibility and variety of content make it an ideal supplement to other streaming options.
5. FuboTV
FuboTV presents a comprehensive sports streaming solution that extends beyond UFC. With access to various sports channels, FuboTV lets you catch UFC events alongside other sports action. The platform provides a smooth and reliable streaming experience, ensuring you enjoy every kick and submission without interruptions.
How to Watch UFC on Mobile: A Step-by-Step Guide
Step 1: Download the App
Find and install the preferred app from your device's app store.
Step 2: Create an Account
Sign up or log in to the app using your credentials.
Step 3: Browse Events
Explore the event schedule and select the UFC fight you want to watch.
Step 4: Check Subscription
Some apps may require a subscription for live event access.
Step 5: Enjoy the Fight
Sit back, relax, and enjoy the adrenaline-pumping action of UFC on your mobile screen.
image credits: https://unsplash.com/photos/crTsAncPE6Y
FAQs
Q1. Can I watch UFC on mobile for free?
While some apps offer free content, live event access might require a subscription.
Q2. Can I watch previous UFC fights on these platforms?
Yes, most apps provide access to previous fights and highlight reels.
Q3. Are these apps compatible with both iOS and Android
Yes, these apps are compatible with both Android and iOS devices.
Q4. Are there any geographical restrictions for mobile streaming?
Some apps may have regional restrictions due to broadcasting rights; consider using a VPN.
Q5. Can I cast the stream to my TV from the mobile app?
Many apps support casting, allowing you to enjoy fights on a larger screen.
In Conclusion
In conclusion, the world of UFC has expanded onto the screens of our mobile devices, allowing fans to stay connected, engaged, and thrilled wherever they go. With many apps and platforms available, you can catch live matches, access exclusive content, and relive iconic moments at your convenience. While free streaming websites may appear appealing, they come with risks compromising security and legality.
Prioritizing official and reputable sources ensures a safe and legal viewing experience and guarantees access to the highest quality content. So, whether you're seeking real-time updates, expert analysis, or the thrill of historic fights, these mobile options provide a gateway to the electrifying world of UFC on the go.
---